The best photogenic spots in Kyoto
There are so many places where we want to go and take photos in Kyoto.
I'd like to introduce two famous places where you can take a 'photogenic' picture.
Located at Higashiyama area, where Kiyomizu temple is. It's famous for such a colorful kukurizaru (Monkey

with bound feet and hands. You can write a wish on this.

) which is hanged everywhere.
Located at Gion area, this place is famous for the people who wish to break off all kinds of bad relationships and initiating good ones. They p
ass through a hole in a large stone & make a wish.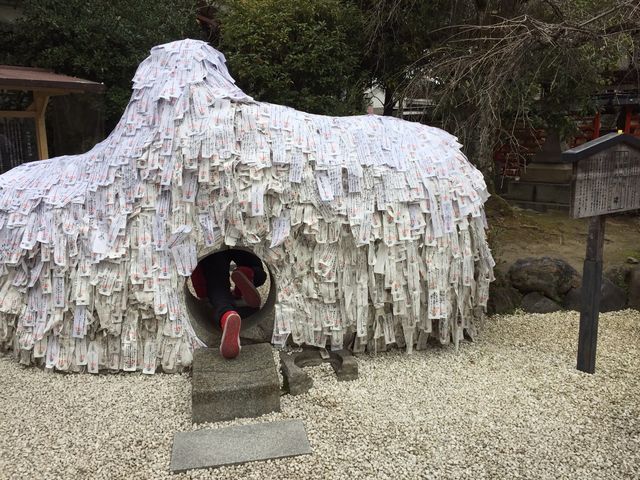 Make a wish, take a photo & post it on your Instagram :)
Please stay our guesthouse/hostel/ryokan when you visit Kyoto.