Fish therapy
Have you ever tried
fish therapy
?
I watched them on the TV long time ago and always wanted to try it.
Finally I had a chance to do it at
the Spa World

in Osaka
!!

Excuse my feet.....
The fish are called "
Garra rufa
" also "
Doctor fish
".
When we put our feet in the pool, they eat only the dead areas of the skin and leaving the healthy skin to grow.
I have no idea how it feels like, because when I watched TV, some comedians were screaming to do it.I thought it might be a little bit sore, but it wasn't -
It was fantastic!!!
It feels like there are tiny electric shock happen on my legs.
It was ticklish at the beginning but 10minutes later, my legs looked much whiter and my toes looks so clean and it was so refreshing!
Normally animals run away when we approach them, but doctor fish are actually approach you and that was amazing feeling.
I tried it first, and my mum and her fried were watching, but they decided to try it as well.
I think it was torture for my friend...
I forgot that she was so ticklish person!!! But she was all right after some time and we really enjoyed it very much!
I highly recommend this therapy.
Where I did was at the Spa World in Osaka
1,000yen for 10minute.
Please try it if you have a chance!
The Best Places to Stay in Osaka
We have three accommodations in Osaka. Please choose your favorite one;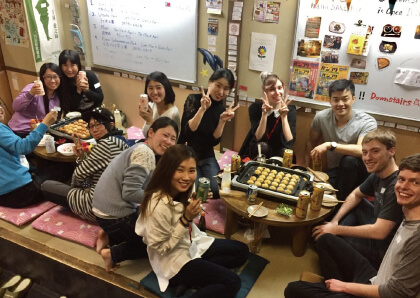 Osaka Hana Hostel: Best hostel for those visit Osaka for shopping since it's located in Shinsaibashi Namba.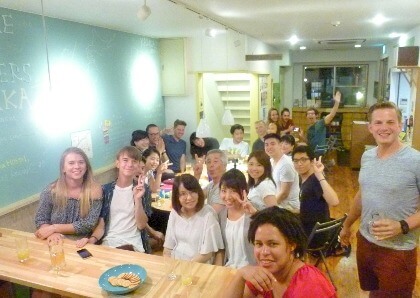 J-Hoppers Osaka Guesthosue: Best backpackers hostel for those visit Osaka for drink and eat since they throw Osaka local tour and hostel party.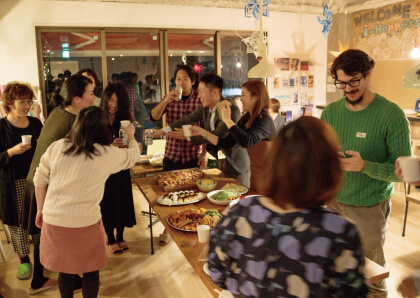 J-Hoppers Osaka Universal: Best family friendly hostel for those visit Osaka for Universal Studios Japan and Kaiyukan aquarium.